Posted by gotthatpiff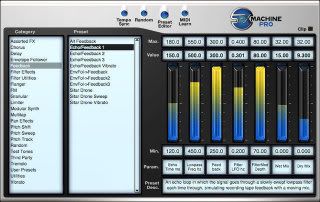 The most advanced member of the SFX Machine family of audio effects plug-ins, SFX Machine Pro allows you to create your own audio effects from scratch. See what our customers say! SFX Machine Pro includes:

A modular synthesis Preset Editor
Host Tempo Sync
An Output Limiter
Over 300 Presets
With over 50 New Presets!
and a new interface

SFX Machine Pro is like zillions of plug-ins in one! The advanced Preset Editor gives you direct access to the modular synthesis parameters that make up a preset.
The Host Tempo Sync feature lets you match LFO frequencies and delay times to your sequencer's tempo.