Posted by gotthatpiff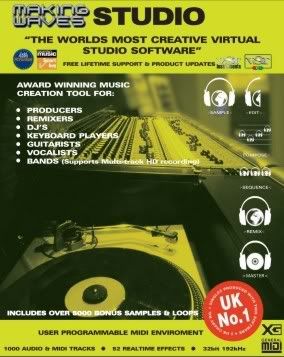 The latest incarnation of our flagship 'Studio' version sports a great new interface with improved functionality and ease of use in every dept.
Pound for pound it delivers more features and performance than any other "virtual studio" on the market.
Standard Features:
1000 Track - Audio / Midi / VSTi & MP3 sequencing, recording, mixing and mastering.
Multi-track Audio Output and Input.
Asio.
User programmable Midi enviroment.
Sysex, Midi Clock and MTC support.
Yamaha XG support.
Auto Time-strech & Pitch correction.
Audio Editor & recycler.
6 Octave note arrangement & step/pattern style drum machine.
Midi hardware controller support.
Supports - VST , Direct X and native plug-in effects.
Max 32Bit / 192kHz playback and recording quality.